Launchpad Lex Speaker Series: Increasing Academic Outreach by Embracing an Entrepreneurial Mindset
Launchpad Lex Speaker Series: Increasing Academic Outreach by Embracing an Entrepreneurial Mindset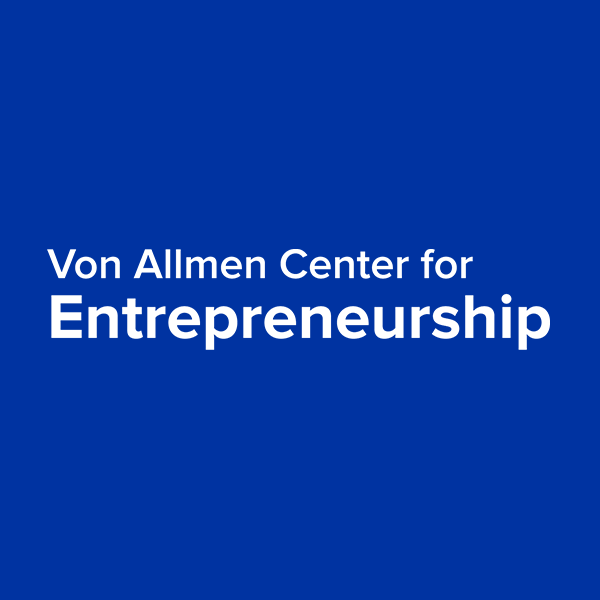 Wednesday, November 3, 2021
Ethereal Brewing At Cornerstone | 401 South Limestone | Lexington, KY 40508
Register Today
Date and time
Wed, November 3, 2021
5:00 PM – 7:00 PM EDT
Location*
Ethereal Brewing At Cornerstone
401 South Limestone
Lexington, KY 40508
*Due to Covid restrictions, this event may change the venue to a Live Zoom format
Thanks to Our Sponsors! 
The Von Allmen Center for Entrepreneurship
Opportunity for the entrepreneurs, small businesses and founders to come together to be inspired by building community and sharing stories.
The Ei District's mission is to increase access to entrepreneurship and one way we do this is through our speaker series for the entrepreneurship community. This three part series will highlight local Lexington entrepreneurs, increase awareness of small business and the Lexington entrepreneurship eco-system.
This fireside conversation will offer a local and global experience so you can walk away with knowledge and resources from entrepreneurs, researchers, founders, and small business owners giving you real-time, insider access to the business world's brightest insights.
This series is sponsored by the University of Kentucky Von Allmen Center for Entrepreneurship . Each ticket admission includes 1 food ticket sponsored by VACE and 1 drink ticket for Ethereal Brewing sponsored by The Econ Games. *due to Covid restrictions this event may change the venue to a Live Zoom format.
Covid forced a rapid change in our world, including our education system. An entrepreneurial mindset in academia is more critical than ever. An entrepreneurial mindset can empower academics, students, and institutions to approach challenges as opportunities and innovate in response to real-world influences.
Join us for the third and final event of the Launchpad Lex series to learn about the education innovation start-up The Econ Games founded by Dr. Abdullah Al Bahrani and Dr. Darshak Patel. The professors listened to their students and with their entrepreneurial mindset they filled a gap in the market and has helped students from across the globe.
Dr. Abdullah Al Bahrani is an Associate Professor of Economics and the Director of the Center for Economics Education at Northern Kentucky University. Dr. Al Bahrani is passionate about innovative education and student centered learning. His research focuses on economics education and on the role of information on economic decision-making and market outcomes. He has worked in areas of mortgage markets, financial literacy, and economic policy.
With the opportunity to work with organizations across the world he has worked with businesses, universities, and policy think tanks in Ireland, Oman, UAE, the United Kingdom, and the United States. He is a strong advocate for evidence-based policymaking and working with organizations to better incorporate diversity, inclusion, and belonging efforts.
Dr. Al Bahrani is proud to be the recipient of the Kenneth G. Elzinga Distinguished Teaching Award (2020), Excellence in Teaching and Instruction award (2016), Dean's Citation award (2015), and several other awards that recognize my passion and ability for teaching. He is also a proud native of Oman. Click here to join his monthly newsletter.Connect with him on Twitter, and Instagram.
Dr. Darshak Patel Director of Undergraduate Studies/Senior Lecturer at the University of KentuckyDarshak Patel is a Senior Lecturer of Economics and the Director of Undergraduate Studies at The University of Kentucky Gatton College of Business and Economics. His goal as an educator is to increase the level of engagement among students by developing lectures and assignments that focus on generating a high level of energy, interest, and motivation in students towards the subject of economics. He promotes active learning through use of active learning strategies, popular media such as EPSN30for30 and Shark Tank, and connecting economics with students over social media.
Darshak is a recipient of the Excellence in Undergraduate Teaching at the College of Business and Global Affairs in 2015 at University of Tennessee Martin, a two time recipient of A Teacher Who Made a Difference in 2015 and 2017, a recipient of Gatton College's Award for Teaching Excellence and Faculty of the Year award in 2019 and UK Alumni Association 2020 Great Teacher Award . Though Darshak's passion lies in economics, he enjoys many other pursuits. He claims to be a good soccer player, loves getting lost on hikes, frequents local breweries, and has the best dog in the world.
When:

Wednesday, November 3, 2021

Where:

Ethereal Brewing At Cornerstone | 401 South Limestone | Lexington, KY 40508