Launchpad Lex Speaker Series: Building Entrepreneurship in the Community with NoLi Community Development Corporation and Julietta Market
Launchpad Lex Speaker Series: Building Entrepreneurship in the Community with NoLi Community Development Corporation and Julietta Market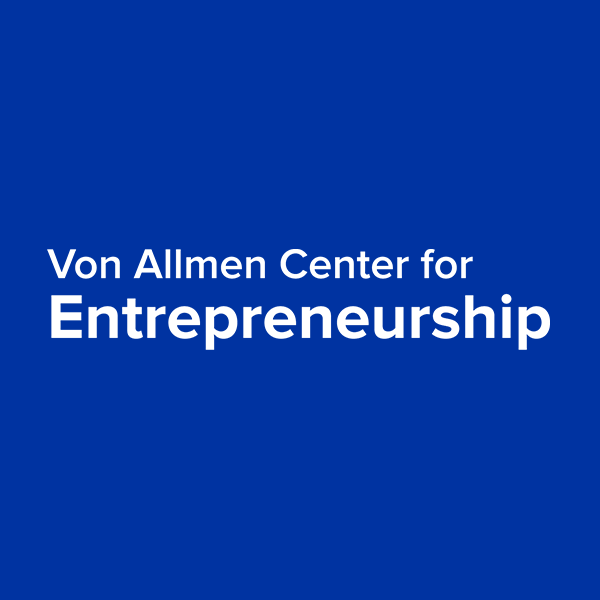 Wednesday, October 13, 2021
Ethereal Brewing At Cornerstone | 401 South Limestone | Lexington, KY 40508
Date and time
Wed, October 13, 2021
5:00 PM – 7:00 PM EDT
Location*
Ethereal Brewing At Cornerstone
401 South Limestone
Lexington, KY 40508
*Due to Covid restrictions, this event may change the venue to a Live Zoom format
Thanks to Our Sponsors! 
The Von Allmen Center for Entrepreneurship
Opportunity for the entrepreneurs, small businesses and founders to come together to be inspired by building community and sharing stories.
The Ei District's mission is to increase access to entrepreneurship and one way we do this is through our speaker series for the entrepreneurship community. This three part series will highlight local Lexington entrepreneurs, increase awareness of small business and the Lexington entrepreneurship eco-system.
This fireside conversation will offer a local and global experience so you can walk away with knowledge and resources from entrepreneurs, researchers, founders, and small business owners giving you real-time, insider access to the business world's brightest insights.
This series is sponsored by the University of Kentucky Von Allmen Center for Entrepreneurship . Each ticket admission includes 1 food ticket sponsored by VACE and 1 drink ticket for Ethereal Brewing sponsored by The Econ Games. *due to Covid restrictions this event may change the venue to a Live Zoom format.
Entrepreneurs have the ability to change the way we live, work, and they build deep roots in their community. The relationship between entrepreneurship and community is important to understand as the drivers economic development. Julietta Market was launched as a non-profit public market to promote entrepreneurship and small business opportunity as the catalyst to build the community.
Welcome to the second Launchpad Lex panel with members from NoLi, Julietta Market and a small business owner located in the market.
Andrea James is the Executive Director of the North Limestone Community Development Corporation. Prior to her work with NOLI, Andrea served as the Community Response Strategist for Lexington's mayor with an emphasis on creating a collective response to the opioid and substance use crisis in Lexington. She was also intrical in the city's efforts related to COVID response and a mayor's commission on Racial Equality and Justice.
Born and raised in Lexington, Andrea served on Lexington's city council from 2007-2011 representing the First District and has the distinct honor of being the first black woman to serve as an elected city council member in Lexington. Andrea has worked in local government, philanthropy and various medical administrative roles throughout her career. Andrea works as a consultant with S & A Strategies, a company she co-founded in 2017 that works with organizations working to deepen community engagement and with candidates campaigning for local elected positions.
She serves as the board chair of the Kentucky Center for Grieving Children and Families and as chair of the University of Kentucky's HEALing Communities Fayette County Coalition. She enjoys gardening and anything outdoors and spending time droning or hiking with her husband, Rodney.
Andrea often reminds herself and others of two very important approaches to efforts: First, ask yourself and others "Is that true?" before proceeding with important next steps. And lastly, she is mindful that "how things are rooted is how they will grow" so put in effort up front to root things well if sustainability is your goal.
Adina Tatum is the Director of Operations at Julietta Market, a project of NoLi CDC. Prior to her work with Julietta Market, she worked for 14 years in the Bridal Industry as a Retail Manager and Buyer. In her time in the bridal industry Adina developed discernment of customers, colleagues, and supervisors. Adina also developed a passion for business development. Having a love for a challenge she developed new business strategies to increase revenue for the bridal business. This allowed her to a bring fresh perspective and ideas to a developing the growing market. Having obtained an Associates in Arts, she returned to university to earn her Bachelor's Degree in Science and Business Administration as a first generational college graduate.
Adina has a passion for entrepreneurship. She is a franchisee with Jazzercise Inc and where she also teaches a high energy aerobics class. On the stage is where she feels most like herself. Growing up as an introvert, teaching Jazzercise has challenged her to come out of her comfort zone and allowed her to develop her interpersonal skills and become confident in her offerings in her health and fitness business.
Born and raised in Lexington Kentucky Adina has faced many economic challenges. One lesson she has learned is that every choice has a consequence. Her mantra for reaching those goals and success is "You have the choice to choose the path for your life no matter where your starting point was."
Norma Smith is founder and owner of xNorma. Norma was one of Lexington's top bartenders, specializing in bourbon and craft cocktails. She recently opened her own full service cocktail shop at Julietta Market in Lexington Kentucky, where she makes cocktail mixers sourced from local high quality ingredients.
When:

Wednesday, October 13, 2021

Where:

Ethereal Brewing At Cornerstone | 401 South Limestone | Lexington, KY 40508